Happy Snaps Photo Box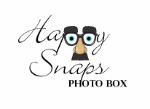 Welcome to Happy Snaps Photo Box Page!
Happy Snaps is a free standing photo booth sure to be a fun addition to any event! Happy Snaps is small enough to be set up in your home but leaves a big enough impression to be booked for even the largest of events! We are available for weddings, birthday parties, corporate parties, graduation parties, retirement parties, and well....we make just about any party more fun! *Travel Fees May Apply*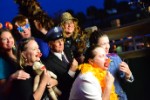 Packages Include:
Photo box attendant, Large selection of FUN props, Online viewing gallery with download & purchase option for you & your guests!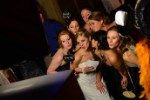 2 Hour Package $399
2 Hours of Digital Photo Box Fun! Includes Setup & Breakdown. Unlimited 4x6 prints for up to 100 guests with custom event logo!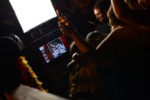 3 Hour Package $599
3 Hours of Digital Photo Box Fun! Includes Setup & Breakdown. Unlimited 4x6 prints for up to 100 guests with custom event logo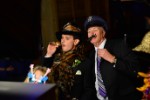 4 Hour Package $799
4 Hours of Digital Photo Box Fun! Includes Setup & Breakdown. Unlimited 4x6 prints for up to 100 guests with custom event logo